PRP Skin Rejuvenation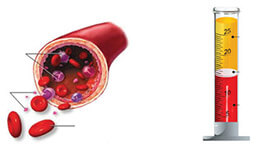 Platelets are the cells in the blood that help tissue to heal and grow new cells. The PRP injected into specific areas of the skin, acts as a matrix that promotes your own collagen to grow, regenerates tissue, and thus acts to naturally smooth and tighten the skin. In this way, PRP softens wrinkles and creates smoother skin texture and tone.
Request Your Consultation Today!
To schedule your consultation with the top prp skin rejuvenation specialist in Des Peres, MO, call ☎ (314) 451-7022 or contact us online today!
---
Our Location
RevitaLife
13354 Manchester Road, Suite 100
Des Peres, MO 63131
Phone: (314) 451-7022