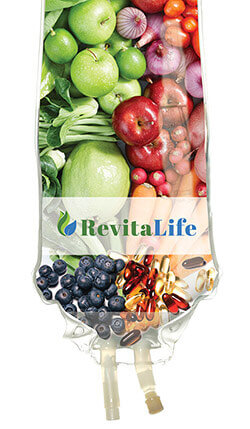 Nourish your body and indulge in your own well-being.
Nutrient IV therapy is a healthcare treatment based on proven medical and scientific evidence that will support and optimize your health thru intravenously delivered nutrients. These nutrients transfer directly into your body's cells and create a rapid change in how you feel.
Optimal health requires sufficient nutrition. In our experience, most people lack sufficient nutrition. There are numerous potential causes for these deficiencies and we recommend nutritional supplements on a regular basis.
One thing we've noticed after IV nutritional therapy is dramatic improvement, nearly immediately, if the patient has cold or allergy symptoms, they feel run down, fatigued, or under moderate to severe stress.
We often recommend weekly therapy for some of our patients with chronic fatigue syndrome (CFS) or fibromyalgia.
The results can be immediate and dramatic while others need several treatments to begin to notice an improvement. With improved health, many of these patients are able to discontinue regular IV therapies but there are certainly others that want to continue because of how they feel.
These IV therapies are often recommended before surgery, to help with depression, recovery from athletic training events & competition, allergy treatment, drug withdrawal, and menstrual cramps.
How much is IV Therapy?
Click Here to read more about IV Therapy and pricing.
IV Therapy Benefits
IV Nutrition therapy can be very beneficial for:
Allergic rhinitis
Asthma
Bacterial illness
Cancer
Cardiovascular disease
Chemical Toxicity
Heavy metal toxicity
Chronic Fatigue Syndrome (CFS)
COPD
Infection
Migraine
Multiple Sclerosis (MS)
Muscle spasms
Neurologic disorders
Parkinson's Disease
Alzheimer's Disease
Viral Illness
Hypoadrenalism
Immune disorders
IV nutrition can provide much higher doses to provide the nutrition you need. Intravenous supplements are very safe, beneficial, easy to receive, and very effective. These therapies last between 30-60 minutes. You can relax and listen to soothing music or watch a movie on TV while you receive your IV nutritional therapy.
Some advantages of IV Nutritional Therapy include:
Much higher blood levels
The most rapid effect
Immune support
Our patients leave RevitaLife feeling energized, relaxed, soothed, and vibrant after nutrient IV therapy treatments.
So, sit back in our relaxing wellness spa room and bask in the benefits as your body is quenched with vitamins, minerals, and amino acids that protect and correct your health.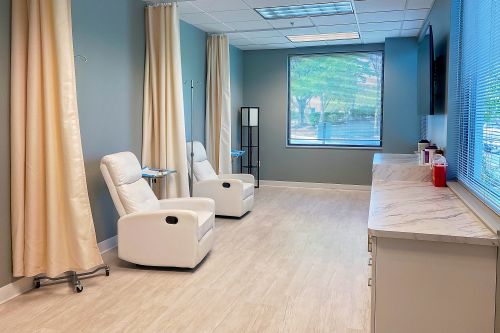 Types of IV Therapy We Offer at RevitaLife
VitaHydration
Quench your body's need for nutrients with this replenishing, rehydrating treatment. If you are feeling fatigued or dehydrated, this revitalizing treatment can give you the vitamin B12 energy boost you want, along with the complex B vitamins you need. It will give you the hydration you are craving to feel your best. This energizing IV can help you meet the demands of your active lifestyle.
VitaWell
Welcome to wellness and promote health from head to toe with this master mix of essential vitamins, minerals, and amino acids. Our most common IV infusion is ideal for soothing the symptoms of fatigue, inflammation, asthma, detoxification, immune disorders, hypertension, and cardiovascular disease. This curative cocktail is based on Dr. Myer's original mixture of magnesium, calcium, B complex vitamins, and vitamin C.
VitaActive
Repair, rebuild, and revive your body to mend your muscles and enhance your recovery with this restorative treatment. This IV nutrient is ideal for the prevention of muscle breakdown, enhanced endurance, and muscle and tissue repair, and promotes faster athletic recovery. This formula is based on the vitawell blend with the addition of potent amino acids and electrolytes to help you perform better, recover faster, and feel your best.
VitaLean
Lean is the specialized formula based on the original vitawell IV with added nutrients that increase fat-burning and detoxification qualifications and add increased energy levels.
VitaImmune
Our Strongest anti-viral infusion provides the essential nutrients your body needs to protect you from illness and support adrenal health. Its high doses of immunity-building vitamin C, B vitamins, and other powerful antioxidants can only be fully and immediately absorbed through an infusion.
VitaSkinhealth
We use the advances of IV nutrition to infuse your body with antioxidants, detoxifiers and Hydrators that make your skin look younger, refreshed and energized.
NUTRIENT IV PUSHES
Nutrient IV Pushes can be added as a 5-minute additional push at the end of your IV sessions, maximizing the benefits of your time spent with us.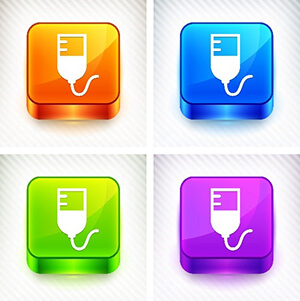 VitaFortified Push
This is an immunity-increasing infusion that delivers the benefits of glutathione, which is one of the most potent antioxidants. Its anti-inflammatory properties are extremely helpful in preventing disease, protecting your cells from free radical damage, eliminating toxins, and enhancing immune system functions.
VitaCharged Push
As an energizing end to your IV therapy, this infusion provides the antioxidant protection of glutathione and an energy boost from additional methylcobalamin the most readily absorbed form of vitamin B12.
---
Our Location
RevitaLife
13354 Manchester Road, Suite 100
Des Peres, MO 63131
Phone: (314) 451-7022