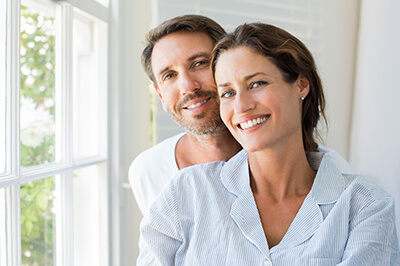 RevitaLife offers personalized programs through several categories of services. We work with our patients to lay out individualized plans through a combination of their personal goals and needs and our extensive services. It's these personalized plans that ensure our patients not only reach those goals, but can maintain their improved health, energy, and happiness for the long term.
WHAT IS FUNCTIONAL MEDICINE?
Functional medicine addresses the underlying causes of disease, using a systems-oriented approach and engaging both patient and practitioner in a therapeutic partnership. It is an evolution in the practice of medicine that better addresses the healthcare needs of the 21st century. By shifting the traditional disease-centered focus of medical practice to a more patient-centered approach, functional medicine addresses the whole person, not just an isolated set of symptoms.
Functional medicine practitioners spend time with their patients, listening to their histories and looking at the interactions among genetic, environmental, and lifestyle factors that can influence long-term health and complex, chronic diseases. In this way, functional medicine supports the unique expression of health and vitality for each individual.
PREVENTIVE MEDICINE
At RevitaLife we embrace the concept of health promotion coupled with health maintenance. We work with you to help you stay well. We invite you to be proactive by having yearly physicals, undergoing diagnostic testing, and keeping up with well visits. As your healthcare provider, we share in your celebration of reaching and maintaining optimal health.
ADVANCED FUNCTIONAL MEDICINE TESTING
Functional medicine testing options include:
Full hormone panels
Full thyroid panels (TSH, Free T3, T4, Reverse T3, Thyroid antibodies)
Salivary Cortisol rhythm testing
Metabolic hormones
Neurotransmitter testing
Food intolerance panel (IgG)
Zonulin /Actin levels (Leaky gut)
Heavy Metal testing
Nutrient panel testing
Digestive Stool Analysis
Sucrose intolerance testing
GenoMind / Pharmacogenetics
Advanced Lipid testing
Omega 3 Index
Iodine Loading test
Inflammation and Oxidation markers
SIBO breath testing
MTHFR gene analysis and treatment
Candida testing / treatment
Tick borne disease testing
Organic acid testing
Environmental toxin testing
How Is Functional Medicine Different than Conventional Medicine?
---
Our Location
RevitaLife
13354 Manchester Road, Suite 100
Des Peres, MO 63131
Phone: (314) 451-7022